Do you ever miss your good old Nintendo Entertainment System, and wish you could have it back? We know we would take it over all the modern gaming systems, just because of the classic games and the endless entertainment Nintendo had to offer. While you obviously cannot use the hefty gaming tool anymore, did you know you can actually carry it around with you at all times with this one simple trick? The answer is a SNES Emulator, which lets you enjoy Nintendo games on your iPhone or Android device!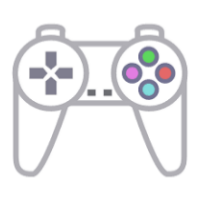 What is SNES Emulator?
Sounds too good to be true? Let us explain. Emulators are app-like software that you can install on your phone or tablet to enjoy all the classic SNES games. While one way to do this is to jailbreak your device and to make use of the several SNES emulators available on Cydia, this is not viable for everyone; ever since iOS 10 came out, there are no jailbreak solutions available because of increased Apple security. However, this does not mean all hope is lost. You can actually use a SNES Emulator without having to jailbreak your phone. This emulator comes with a third-party download and is the best alternative to Cydia emulators.
What Does This Emulator provide?
While some may argue this is not the same as jailbreaking solutions, it is worth giving a try. Here are a few things SNES Emulator provides.
Variety – Who wouldn't want a variety of Nintendo games to play on the go? SNES Emulator provides you with options like Super Mario, Legend of Zelda, Classic Tetris, Final Fantasy, and more!
Simple to use – Unlike jailbreak or Cydia, you don't need to know any technicalities. All you need to know is how to download something on your own; it is merely a matter of seconds.
Secure download – Even though the download comes from a third party, you don't have to worry about your warranty becomes void. The download does not require you to use your Apple ID, so there is nothing to worry about in terms of security.
Free of cost – You don't have to worry about paying in order to play your favorite games. You can enjoy them all for free with a good SNES Emulator.
Where to get SNES Emulator:
You can download a reliable SNES Emulator from a platform like Emus4u ( About ), It is a reliable platform that lets you download without having to worry about security threats. You can download Emus4u following the guides in the given link.
As for the download itself, it is extremely simple and you merely need to follow basic download instructions in order to get SNES Emulator on your phone and begin enjoying your favorite games. You do not have to worry about having to keep the files in your phone forever; whenever you feel like you want to upgrade or merely want to get rid of the emulator, all you have to do is delete it just like you would delete any other app from your phone. This will remove all files and data until you decide to download it again.
So, what are you waiting for? Give SNES Emulator a shot today!