With new versions of iOS coming out in the market, Apple is making safety and security more stringent with every release. This has been the case since the release of iOS 10. And now with iOS 12 release, security has again become a notch higher than before. This is a good thing to happen in general. But not for the users who have always enjoyed extending the experience of their iPhone devices by installing modified and advanced apps, features and games from sources like Cydia. It becomes absolutely necessary to jailbreak your device to be able to utilise Cydia for advanced features. But with enhanced security in subsequent versions of iOS 12 released, this jailbreaking has become next to impossible and so to use Cydia. We will guide you below the way Emus4u installer can help you get the Cydia apps on your iOS 12 devices.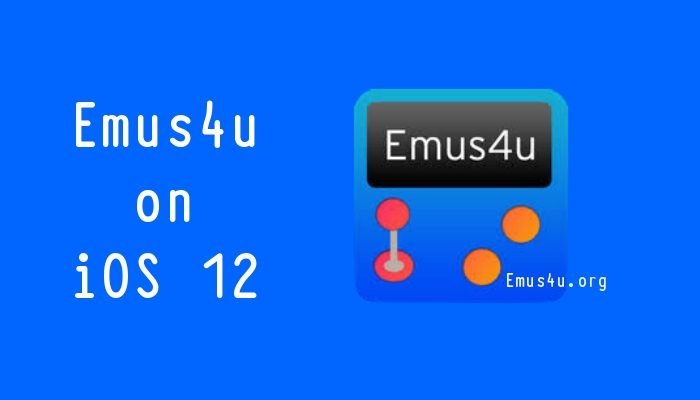 To combat this scenario, Emus4u, a third-party app has been developed which provides iOS users access to all the modified apps and tweaks and that too, without the need to jailbreak the device.
Emus4u acts like any other app and no special measure needs to be taken to use it, unlike in the case of Cydia which needed users to jailbreak the phone. We just need to install Emus4u in our iPhones and we are good to go. The best part is Emus4u is compatible with recently released iOS 12 as well and it works perfectly fine with it.
How to Download Emus4u on iOS 12 Device:
If you are wondering, how you can get this amazing app on your iOS 12 device, you just need to follow the below steps closely:
Open the Safari browser in your Apple device and open this ( link ) in the address bar of the browser.
When the prompt appears, click on the Allow option.
Profile asks for your permission to download before installing. Tap on the Install, on the page that opens.
Your Settings will open now automatically. Tap on the Install profile and type in your passcode when asked.
Safari browser will open again.
Tap on the Install Emus4u and confirm by again tapping on the message that appears.
The setting will open again. Tap on the Install > Next > Done as prompted.
Wait for the installation to get completed.
Emus4u icon now appears on your home screen. It is installed, and you can start using it.
Emus4u Error Fix:
When you are downloading Emus4u on your iOS device fix any issues with the following links.
iOS 12 is one of the best version of iOS released till now with amazing advanced features. Other than the improved performance in terms of speed and battery usage. Few of the other features include, tracking screen time on apps with the ability to put time limits, grouped notifications of apps, facility to Group FaceTime. It has better integration of Siri with third-party apps, improved photos section and enhanced experience of AR in your device.
These features undoubtedly demand the phone's capacity to get improved to be able to use modified features, themes and apps. And Emus4u is one of the best option available to achieve that. More so, it works seamlessly with iOS 12. So, download Emus4u iOS 12 and enjoy a greater experience. Let us know if you are liking the apps from Emus4u by commenting below and follow us on Facebook to get more information for future support.