Android users have always been less privileged as compared to iOS users since they never had the option to jailbreak their devices and install modified tweaks, apps, and emulators from sources like Cydia. Though Android devices are always more flexible in terms of data transfer and storage capacity, this was one huge drawback for them.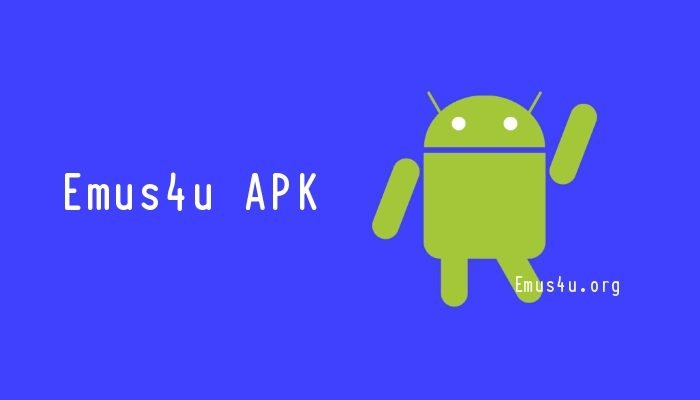 But due to disappearing jailbreak options even for iOS users, few third-party app installers have started to emerge in the market. And the good news is that they are not just available for iOS devices but also for Android ones. One such installer is Emus4U APK. Once installed in android devices, Emus4U allows users to access the sea of modified apps and tweak that they can install in their devices and that too absolutely at no cost. Even for the game enthusiast, it provides access to so many emulators and ++ apps to be used. The best part is that it is extremely user-friendly with an amazing interface providing ease to users.
But to be able to use this amazing resource you need to install it in your devices first which is absolutely free as well and can be done in a few simple steps as described below. Android users cannot download this amazing third-party installer through the Google Play store as it is not an official app.
Emus4U APK is an application package file which is needed to install Emus4U in your android devices. One of the easiest ways to get APK files on your Android device is to first download them on your computer from the below given APK file list. Then after downloading to your computer, you can email these APK files to your phone. Then you can open it on your device through email and download it. Follow these steps afterward to install Emus4U APK files in your android device.
Emus4u APK Files for Android:
Here you get the APK files download links those belong to Emus4u.
MovieBox:
MovieBox is the best app for the Android user which helps you to access Movies and TV shows without any monthly subscription charges. You can watch all the videos in 1080p HD format.
Spotify++:
Spotify is a music player app with millions of songs, songs are updated regularly with new contents. The best thing in Spotify++ is you don't need to pay any monthly rental to get access to the app.
Instagram++:
Instagram is widely used social networking apps for both the iOS and Android user and the app is available to download from the App Store and Play Store. The ++ version of Instagram included some added features with customizing the app when you upload any photos or videos in it.
HappyChick:
HappyChick is an emulator which allows the user to play retro and classic games on the device. If you are fond of playing such games you used to play in your childhood give it a try on your Android device.
BobbyMovie:
The MovieBox alternative to your device is BobbyMovie, lets you play HD movies and TV shows and you download the same for later use.
How to Install Emus4u Android APK :
1. Open Settings on your device.
2. Open the security option. Check the box next to Unknown Source Options. This step is critical and is not to be skipped otherwise the download will not get started.
3. Now, download the Emus4U APK which you emailed yourself.
4. After that, locate it on your device and install it by double-clicking on it.
5. Wait for the installation to get completed.
6. Emus4U is now installed on your Android device.
You can start accessing all the new cool advanced features available on Emus4U APK on your phones now. Install new apps and ++games and emulators and enjoy a much more exciting time on your device. Follow us on Facebook to get the latest updates.